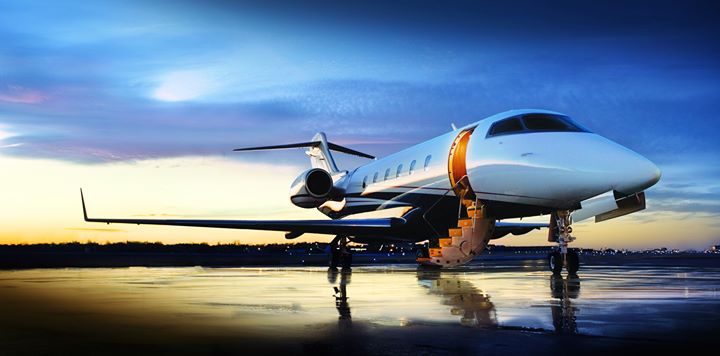 Moving can be stressful especially if you are relocating to Central Florida. We can be your best resource in moving to Central Florida.
Metropolitan Orlando and Central Florida claim a fast-growing, diverse, young, and educated population. Employers throughout the region span a broad cross-section of traditional and emerging industries, taking advantage of one of the nation's top ten locations for business and to raise your family.
This might be why you are considering moving to my wonderful area of great opportunity Central Florida and Orlando.
Relocating can be stressful, expensive and time consuming, regardless of whether you are relocating for a job, retirement, or even a short-distance move for better schools. With it, you risk the expense of buying a new home and selling your existing home, and the time and effort of moving your family to a new location where you hope they will be happy.
This is where we come in. We have helped out many families and professional relocated in the past. You need a confidential and professional relationship with a real estate broker that identifies you and your family needs and has years of professional experience. I can harness one of the largest databases of neighborhood statistics ever created to reveal neighborhoods that meet criteria you choose, in any city in Central Florida. Then, you can narrow down were you want to focus and identify a specific area. We can scout out areas for you with follow-up reports and even content media or material found in the local area of your interest. Look at us as your personal home and neighborhood shopper. We also have a personal network and local connections to assist you with your relocation whether your buying or selling in Central Florida. We also know that our past clients like to do their own searches in some areas of interest and look for specific features and places of interest. We have compiled a neighborhood connect page which is an outline of all the Central Florida and Orlando. This outline is will help you generate some general information of the areas like the life style and community amenities plus the specific home sale inventory for a specific area of interest. Although this is a very informative outline and a great help your decision making please look over our web site visiting our property listing search pages and community information. Most importantly you will need the human element in us to give you help and guidance to assist you with all your real estate needs and relocations. Please look over the Outline we titled the Orlando and Central Florida Lifestyle and enjoy the data, information and web links we collected for you and our past clients.

ORLANDO AND CENTRAL FLORIDA LIFESTYLE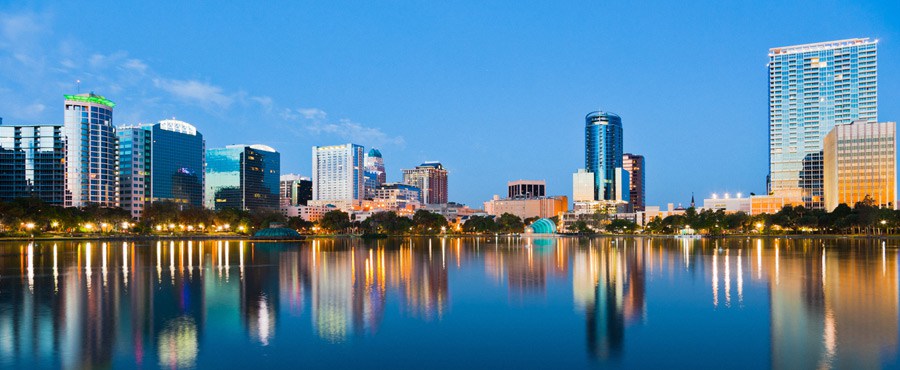 The idyllic setting that has cemented Metro Orlando's and Central Florida position as the world's top vacation destination has also attracted a flood of newcomers. This rapidly growing area is equally appealing to nature lovers and outdoor enthusiasts, growing families, professionals, and retirees. Thousands of lakes combine with rivers, access to Atlantic Ocean beaches, forests, pinelands, wetlands, marshes, and rich farmland for one of the nation's most diverse environments.
Central Florida has preserved countless lakes, rivers, and wilderness areas in their pristine, unspoiled state. Riding academies and stables offer trails and lessons, many of the golf courses are nationally ranked, fish-laden lakes attract avid anglers, and rolling rivers like the Econlockhatchee or the Wekiva are ideal for canoe trips.
Cutting-edge indoor facilities include the YMCA Aquatic Center in Orlando and the RDV Sportsplex in Maitland, the training home of the famous Orlando Magic NBA basketball team. The Sportsplex offers first-rate amenities from ice rinks to basketball courts, tennis courts, and fitness equipment. Professional and collegiate sports events keep fans cheering in spectacular arenas.
Tourism has driven quality commercial expansion throughout the area, creating a mecca of restaurants, shopping malls, and entertainment centers. Bargain hunters can spend the afternoon in quaint districts off the beaten path, or meander through the stores and specialty shops in regional malls. Restaurants from casual to elegant serve the finest cuisine, many with outdoor patios that take full advantage of Florida's blue skies and cooling breezes. Throughout the four seasons, Orlando plays host to festivals and celebrations. Casselberry is known for its Oktoberfest and Scottish Highland Games. The Florida Film Festival rolls into Enzian Theater each year, attracting such cinematic legends as Oliver Stone and Paul Newman. Among the many other cultural treasures are the Bach Festival Society, the Orlando-UCF Shakespeare Festival, Southern Ballet Theatre, Orlando Philharmonic, and the popular Orlando Opera Company. Events that feature top artists constantly fill the calendar, with majestic venues catering to audiences in the tens of thousands.
Museums are first-rate and abundant. Some present fine art displays, while others preserve the legacy of the past or explore the possibilities of the future. The Charles Hosmer Morse Museum of American Art is a jewel in the crown of the Central Florida art community, claiming the world's most impressive collection of Louis Comfort Tiffany stained glass. The Orlando Science Center encourages exploration with hands-on exhibits that fascinate all ages.
These are the home inventories of the places most requested and ask about from the clients we have relocated or sold their homes in central Florida. Click on the city/community of interest to view the local home sales. Below each city/community of interest is an outline of all the relative information and links to the central Florida area government, amenities, statistics, education and community outreach.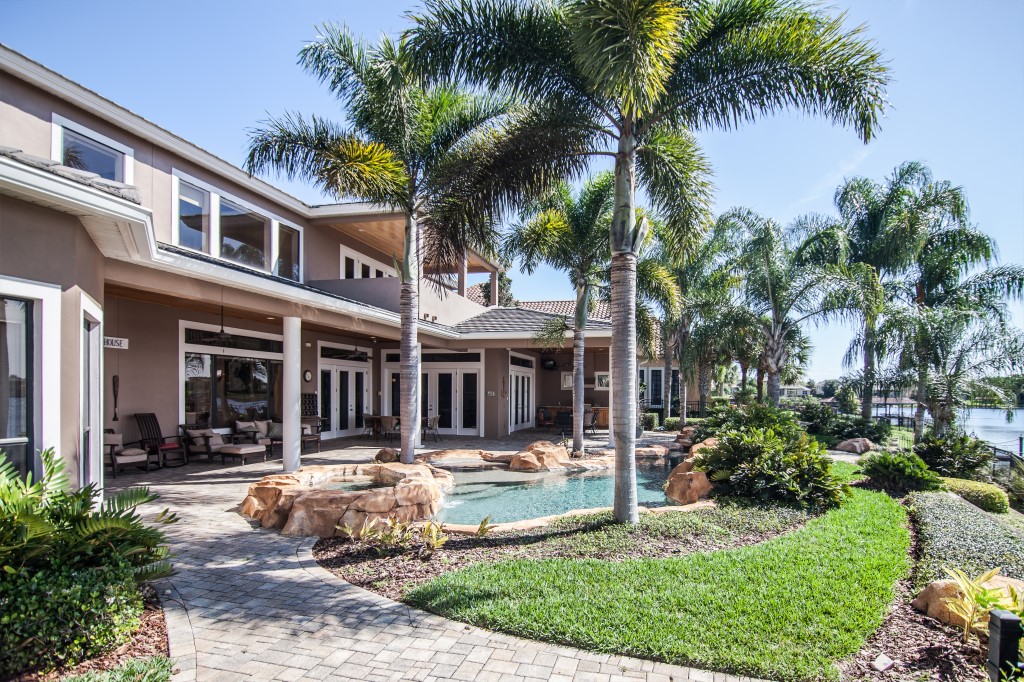 Area Homes For Sale:
Click on the area of interest
South Orlando
North Orlando
Kissimmee

Celebration

Windermere

Lake Nona

Winter Garden
Clermont

Reunion

Davenport
Lake Buena Vista

Doctor Phillips

FULL REAL ESTATE SERVICES
There are three necessary and important elements in the buying and selling process and that is having a team of professionals that have the tools and resources. You will need a lending professional that will help you through the qualifying process, a diligent Title company and investment in a home warranty for both the property you buy or sell. We offer our clients full real estate service that will help you from contract to closing which is an important part of the relocation process. Our partners will take care of everything related to your buying to selling and answer all your questions. They also work close at hand with us to make sure that all your needs are satisfied. We can put you together with our partners and work with them while taking away the stress in your property search or relocation.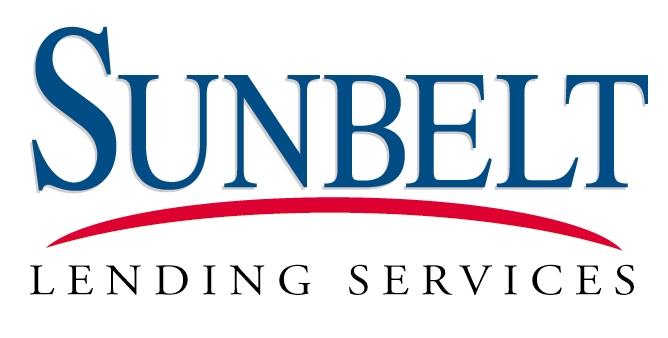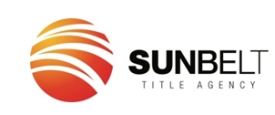 For more details and information on our partners give us a call.
The Growth Of Central Florida


ECONOMY
We point out again, Metropolitan Orlando and Central Florida claim a fast-growing, diverse, young, and educated population. Employers throughout the region span a broad cross-section of traditional and emerging industries, taking advantage of one of the nation's top ten locations for business.
Top 20 Major EmployersWalt Disney World Company
Entertainment
http://disney.go.com
Florida Hospital (Avent Health System)
Healthcare
www.floridahospital.com
Wal-Mart Stores Inc.
Retail
www.walmart.com
Publix Supermarkets
Retail Grocery
www.publix.com
Universal Orlando
Entertainment
www.universalstudios.com
Orlando Regional Healthcare
Healthcare
www.orhs.org
Darden Restaurants
Food Service
www.darden.com
Lockheed Martin Corporation
Aerospace
www.lockheedmartin.com
Marriott International Inc.
Hospitality
www.marriott.com
McDonald's Corp
Food Service
www.mcdonalds.com
Starwood Hotels & Resort Worldwide Inc.
Hospitality
www.starwoodhotels.com
Walgreen Co.
Retail
www.walgreens.com
SeaWorld Orlando
Entertainment
www.seaworld.com
SunTrust Banks Inc.
Financial Services
www.suntrust.com
Cox Enterprises Inc.
Media
www.coxenterprises.com
Sears, Roebuck and Co.
Retail
www.sears.com
Target Corp.
Retail
www.target.com
Loews Corp.
Financial
www.loews.com
Source: Nexis.com, Direct Company Contact, & Orlando Sentinel Book of Lists.
Based on number of employees.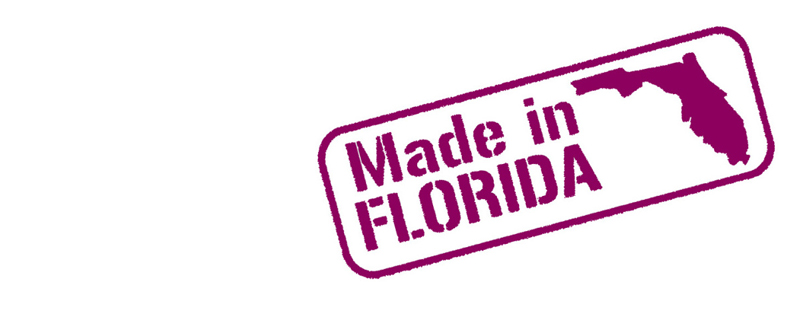 Top 10 Major ManufacturersLockheed Martin Missile
Military electronics & missiles
www.lockheedmartin.com
Lockheed Martin Corp.
Simulators & Training Equipment
www.lockheedmartin.com
Orlando Sentinel Communications
Daily Newspaper Printing & Publishing
www.orlandosentinel.com
Oracle Corp.
Computer Software, Technical Support
www.oracle.com
Northrop Grumman Electronic
Military Electronic Warfare Systems
www.northropgrumman.com
WAI Global
Regulators, Alternators & Starters
www.waiglobal.com
Regal Marine Industries, Inc.
Pleasure Boats
www.regalboats.com
Coca-Cola Bottling
Soft Drinks
www.coca-cola.com
A-1 Bock Corp.
Concrete Blocks
www.a1block.com
Source: Metro Orlando Economic Development Commission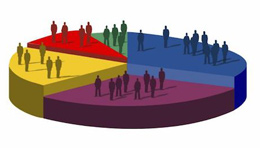 DEMOGRAPHICS / COST OF LIVING
Few locales in the nation can rival South Florida its combination of superb quality of life with affordable housing and a low cost of living index. The area's balmy climate, robust economy, waterfront lifestyle, and world-class entertainment centers offer unsurpassed advantages in one of the nation's most affordable regions.
ACCRA Comparative Index
| | | | | | | |
| --- | --- | --- | --- | --- | --- | --- |
| Metro Area | Comp | Grocery | Housing | Utilities | Transport | Health |
| New York NY | 218 | 161 | 388.9 | 171 | 119.9 | 132.2 |
| San Francisco CA | 162.1 | 115.9 | 273.9 | 94.1 | 108.8 | 119.1 |
| Stamford CT | 145.9 | 116.6 | 209.7 | 124.3 | 110.2 | 113.4 |
| Washington DC | 137.9 | 109.5 | 219.1 | 98.9 | 109.2 | 103.4 |
| Los Angeles CA | 136.2 | 105 | 206.7 | 103.3 | 115.6 | 108.1 |
| San Diego CA | 132.3 | 105.1 | 194.3 | 104.7 | 114.7 | 111.3 |
| Bethesda, MD | 131.7 | 107.6 | 189.1 | 121.7 | 111.2 | 103.9 |
| Boston MA | 131.1 | 116.7 | 152.4 | 135.8 | 103 | 124.8 |
| Newark NJ | 128.8 | 116.1 | 166.1 | 132.4 | 103.8 | 103.2 |
| Philadelphia PA | 126.5 | 127.2 | 141.1 | 137.2 | 104.2 | 110.9 |
| Seattle WA | 123.3 | 119.6 | 145.5 | 84.2 | 117.5 | 118.7 |
| Providence RI | 121.7 | 110.6 | 125.4 | 127.6 | 102.9 | 115.2 |
| Chicago IL | 118.3 | 113.2 | 134.3 | 126.3 | 119.7 | 108.5 |
| Ft. Lauderdale FL | 115.6 | 112.4 | 143.6 | 92.7 | 106.3 | 102.2 |
| Portland OR | 109.5 | 104.9 | 131.6 | 87.2 | 101.2 | 110.9 |
| Denver CO | 102 | 98.8 | 104.9 | 106.3 | 93.6 | 106.6 |
| Orlando, FL | 98.5 | 100.0 | 83.9 | 108.9 | 103.5 | 92.3 |
Source: ACCRA Cost of Living Index, 2015, Urban Area Index Data
STATE DEMOGRAPHIC INFORMATION SOURCESUS Census Bureau
Click on the links below to access the US Census Bureau's Quick Facts community demographics data. In this area of the Census Bureaus web site you can get a quick snapshot of up to the minute information about any community or town in the United States as compiled by the Federal Government.
US Census Bureau Quick Facts
http://quickfacts.census.gov/qfd/
Census Bureau Fact Sheets About Your Community
http://factfinder2.census.gov
Us Department of Education
For the most comprehensive listings and information about any school in the United States, click on one of the links below to access the US Dept. of Education's list of links to every school district in the United States and to find out detailed information about every school district by state, city or town.
State Department of Education Links By State
http://wdcrobcolp01.ed.gov/Programs/EROD/org_list_…
National Center For Education Statistics
http://nces.ed.gov/datatools/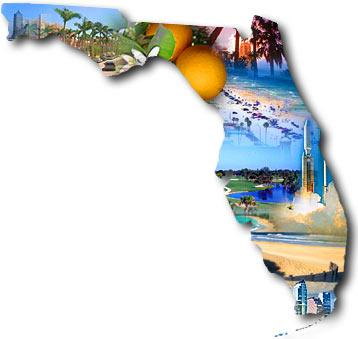 TAX & LICENSE / STATE TAX SYSTEM

Florida residents enjoy living in a state that imposes very few taxes. The majority of revenue is derived from sales/use tax and intangible and corporate income tax. Florida has no personal income tax.
Florida Residency
You are considered a Florida resident when your true, fixed, and permanent home and principal establishment is in Florida. Filing a declaration of domicile, qualifying for homestead exemption, or registering to vote in Florida can establish residency. Obtaining a Florida drivers license only indicates an intent to establish residency.
Sales/Use Tax
Florida's sales tax rate is 6 percent. Each retail sale, admission charge, storage, use, or rental is taxable, along with some services. Some items are specifically exempt. Some counties impose an additional tax that can be called a local option tax, county tax, or local general sales tax. Unless specifically exempt, merchandise purchased out of state is subject to tax when brought into Florida within six months of the purchase date. This "use tax," as it is commonly called, is also assessed at the rate of 6 percent. You will need to complete an "out-of-state purchase return" form when filing and paying use tax unless the tax owed is less than $1.00.
Intangible Personal Property Tax
Florida repealed its intangible personal property tax effective January 1, 2007.
Ad Valorem (Property) Tax
If you purchase a home in Florida, you will pay ad valorem or "property" tax based on the taxable value of the property. Ad valorem taxes are assessed by the county property appraiser and collected annually by the tax collector's office. A $25,000 homestead exemption is available to homeowners who meet certain requirements. Certain exemptions are also available to blind persons and other physically-challenged residents. Contact the appropriate county property appraiser for details:
Tax Information Services

5050 West Tennessee Street
Tallahassee, FL 32304-2716
850-488-6800 or 800-352-3671 FREE
TDD 800-367-8331 FREE
http://dor.myflorida.com/dor
Department of Revenue Service Centers
Daytona Beach Center
149 South Ridgewood
Daytona Beach
386-258-4105
Maitland Service Center

850 Trafalgar
Maitland
407-660-5830
County Property AppraisersBrevard County Property Appraiser

Titusville
321-264-6700
Merritt Island
321-454-6620
Viera
321-255-4440
Melbourne
321-255-4440
Palm Bay
321-952-4574
https://www.bcpao.us/paohome.asp

Flagler County

386-313-4150
www.flaglerpa.com

Lake County
Tavares
352-253-2150
www.lakecopropappr.com
Orange County

Orlando
407-836-5044
www.ocpafl.org
Osceola County

Kissimmee
407-242-5000
www.property-appraiser.org
Polk County Appraiser

255 N. Wilson Avenue
Bartow 863-534-4777
www.polkpa.org
Seminole County

Sanford
407-665-7506
www.scpafl.org
Volusia County

W. Volusia
386-736-5901
Daytona Beach
386-254-4601
New Smyrna Beach
386-423-3315
Orange City
386-775-5257
http://webserver.vcgov.org
County Tax Collectors

Brevard Tax Collector

321-264-6930
www.brevardtaxcollector.com

Flagler County

386-313-4160
www.flaglercounty.org

Lake County
Tavares
352-343-9602
www.laketax.com
Orange County

Orlando
407-836-2709
www.octaxcol.com
Osceola County

Kissimmee
407-742-4037
www.osceolataxcollector.com
Polk County Treasurer

255 N. Wilson Avenue
Bartow 863-534-4700
www.polktaxes.com
Seminole County

Sanford
407-665-1000
www.seminoletax.org
Volusia County

W. Volusia
386-736-5939
Daytona Beach
386-254-4635
New Smyrna Beach
386-423-3346
www.volusia.org


TAX & LICENSE / HUNTING & FISHING LICENSES
Hunting and fishing licenses are available through the county tax collector's offices and other agents like sporting good stores or retailers that sell outdoor equipment. Florida Fish & Wildlife Conservation Commission allows you to purchase your hunting or fishing license by dialing a toll-free number and using a credit card:
Florida Fish & Wildlife Conservation Commission
888-HUNT-FLORIDA
(888-486-8356)
888-FISH-FLORIDA
(888-347-4356)
www.myfwc.com
These toll free numbers are available from anywhere in the United States or Canada. Within minutes, you will have a temporary license number that allows you to hunt in season and fish. The permanent license arrives in the mail within 48 hours. Hunter education is a prerequisite to a hunting license for any person born on or after June 1, 1975. For questions and more information on hunting and fishing in Florida, contact:
FWC Headquarters
Tallahassee 800-488-4676
www.myfwc.com
FWC North Central Region
Lake City
386-758-0525
www.myfwc.com
FWC Northeast Region
Ocala
352-732-1225
www.myfwc.com
FWC Division of Freshwater Fisheries
www.myfwc.com
FWC Division of Wildlife
www.myfwc.com
FWC Hunter Education
www.myfwc.com
FWC Saltwater Fishing
www.myfwc.com
TAX & LICENSE / PET LICENSING
Licensing your pets not only contributes to public health but it can facilitate the return of a lost animal. Requirements can vary by jurisdiction and municipality. Contact your local animal control officer, either through municipal government or county government if you live in an unincorporated area, for details on fees and regulations in your area. Proof of rabies vaccinations is required for registration. Your local veterinarian will also be a valuable resource. The following organization provides a wealth of information and additional contacts:
Florida Humane Society
954-570-9507
www.floridahumanesociety.org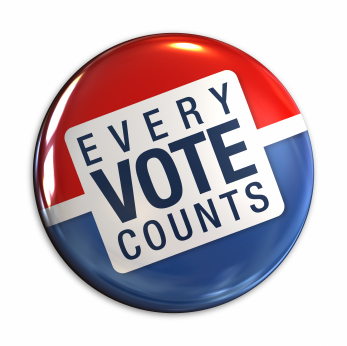 TAX & LICENSE / VOTER RESOURCES

Voter Registration
You may register to vote if you are a U.S. citizen, at least 18 years of age (you can pre-register at 17), and you are not a convicted felon unless your civil rights have been restored. You can apply to register to vote at any time. However, to vote in an election, you must be registered in the county where you live by the book closing date, usually the 29th day before each election. Absentee ballots can be requested from the County Supervisor of Elections by mail, telephone, or via website. Provide the last four digits of your Social Security Number, your name, residence address, date of birth, and voter identification number.
Registration is free of charge and permanent unless you change your name, address, telephone number, or political party affiliation. Federal and State laws require you to vote in the precinct of your residence. Registration in Florida is available in a number of convenient locations, including many public offices, driver's license testing sites, public libraries, and any Supervisor of Elections Office. You may also call the Division of Elections and request a registration application through the mail, or you can request an application online:
Florida Department of State

Division of Elections
316 R.A. Gray Building
500 Bronough Street
Tallahassee, FL 32399-0250
850-245-6200
http://election.dos.state.fl.us
Supervisors of Elections

Brevard County

1515 Sarno Road
Melbourne 321-255-4455
http://votebrevard.com
Flagler County

1769 E. Moody Boulevard
Bunnell, FL 32110
386-313-4170
www.flaglerelections.com
Lake County

P.O. Drawer 457
315 West Main Street
Tavares, FL 32778-7800
352-343-9734
http://elections.co.lake.fl.us
Orange County

P.O. Box 562001
119 W Kaley Street
Orlando, FL 32856-2001
407-836-2070
www.ocfelections.com
Osceola County

2509 E. Irlo Bronson Memorial Highway
Kissimmee, FL 34744
407-742-6000
www.voteosceola.com
Polk County Elections

250 South Broadway Avenue
Bartow 863-534-5899
www.polk-county.net
Seminole County

1500 E. Airport Blvd.
Sanford, FL 32773
407-708-7700
www.semcoelections.org
Volusia County

125 W. New York Avenue
DeLand, FL 32720-4208
386-736-5930
www.volusia.org/elections
Political Parties

National Democratic Committee
202-863-8000
www.democrats.org
Florida Democratic Party

850-222-3411
www.fladems.com
Republican National Committee

202-863-8500
www.gop.org
Florida Republican Party

850-222-7920
www.rpof.org
League of Women Voters
The League is a nonpartisan political organization that encourages the informed and active participation of citizens in government. The organization assists voters in many ways while they work to increase the understanding of major issues.
National LWV

202-429-1965
www.lwv.org
LWV of Florida

850-224-2545
www.lwvfla.org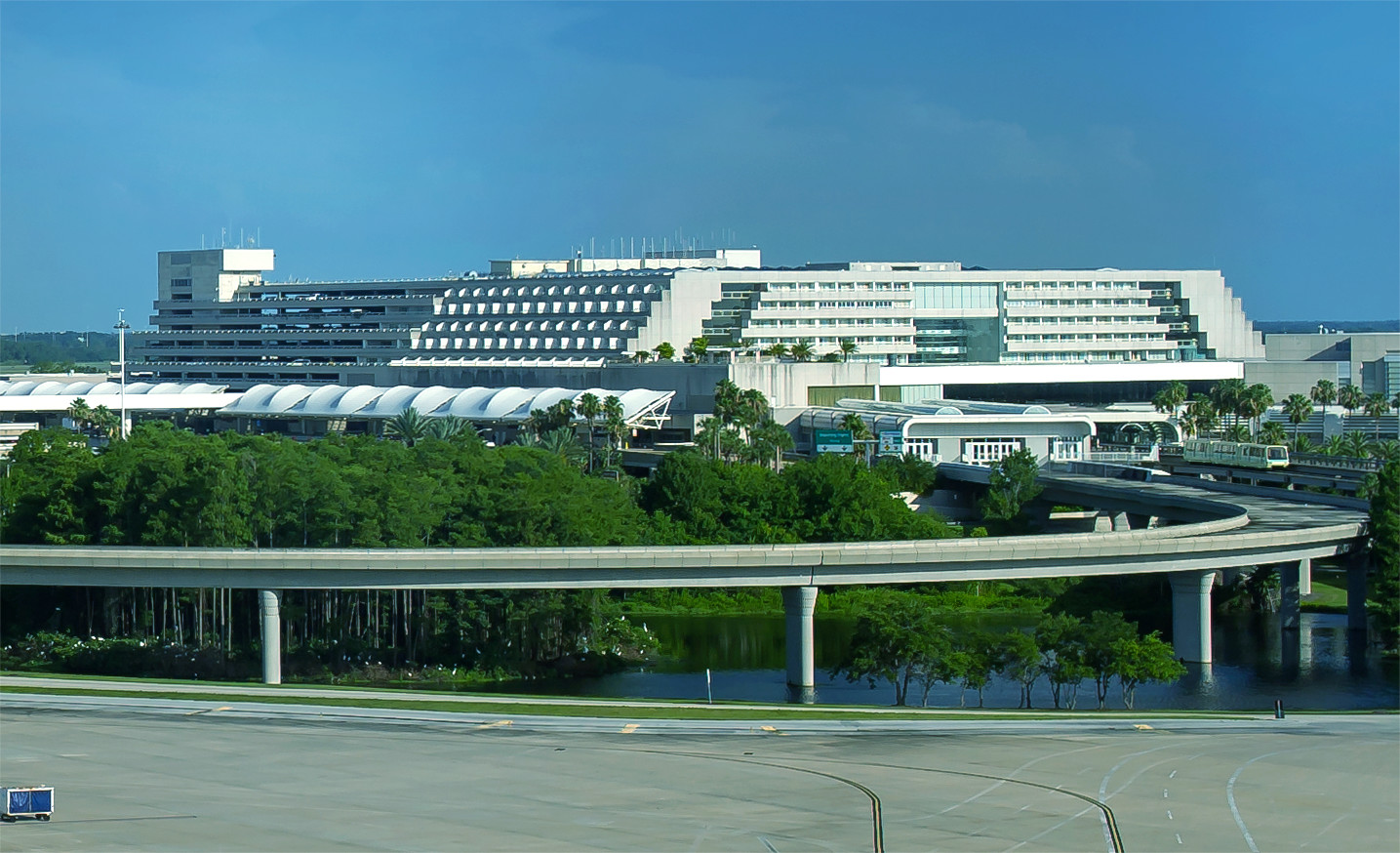 TRANSPORTATION / AIR TRAVEL

Major Regional AirportsDaytona Beach International Airport

700 Catalina Drive
Daytona Beach
386-248-8030
www.flydaytonafirst.com
Jacksonville International Airport

2400 Yankee Clipper Drive
Jacksonville
904-741-4902
www.flyjacksonville.com
Kissimmee Gateway Airport

301 N. Dyer Boulevard
Kissimmee
407-847-4600
www.kissimmee.org
Melbourne International Airport

One Air Terminal Parkway
Melbourne 321-723-6227
www.mlbair.com

Orlando International Airport

One Airport Boulevard
Orlando
407-825-2001
www.orlandoairports.net
Orlando Sanford International Airport

1200 Red Cleveland Boulevard
Sanford
407-585-4000
www.orlandosanfordairport.com
Orlando Executive Airport

501-G Herndon Avenue
Orlando
407-894-9831
www.orlandoairports.net
Commercial Airlines

Daytona Beach International Airport
http://flydaytonafirst.com/airline.htm
Orlando International Airport

www.OrlandoAirports.net/goaa/ops/airlines.htm
Orlando Sanford International Airport

www.orlandosanfordairport.com/airlines.asp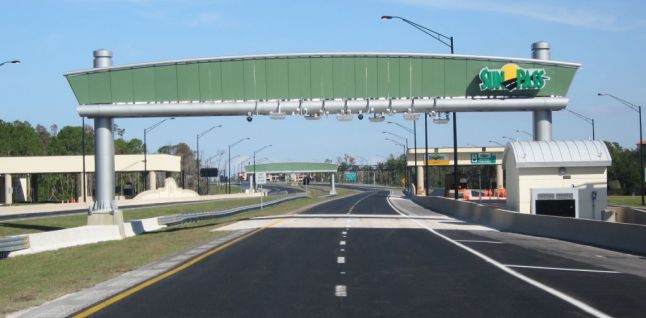 TRANSPORTATION / HIGHWAY TRAVELMajor Highways
Metro Orlando is positioned at the crossroads of Florida's highway network, bisected by Interstate 4 and Florida's Turnpike. Other major thoroughfares include U.S. Highways 441, 17-92, 27, and 192 in addition to numerous state roadways. Toll roads expedite traffic through the area. Major cities in the Florida Department of Transportation's District Five include Daytona Beach, DeLand, Melbourne, Merritt Island, Ocala, Orlando, and Titusville. The counties within this region are Brevard, Flagler, Lake, Marion, Orange, Osceola, Seminole, Sumter, and Volusia. The fastest growing district in the state, District Five covers nearly 9,000 square miles and encompasses 5 transit authorities, 5 rail lines, a deep-water port, and more than 160 public or private airports. For more information, contact:
District Five
Florida Department of Transportation
DeLand 800-780-7102
www.dot.state.fl.us
Orange-Orlando Expressway Authority
Orlando 407-690-5000
www.oocea.com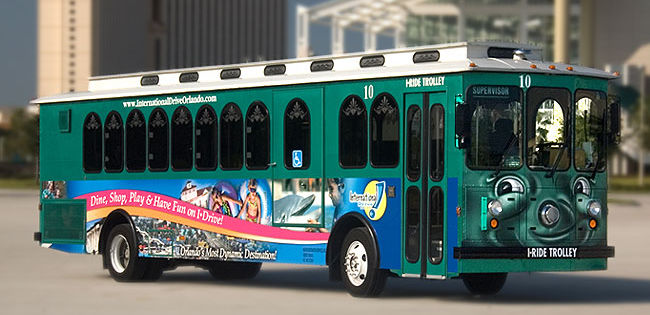 TRANSPORTATION / MASS TRANSITI•RIDE Trolley
Orlando 407-248-9590
www.iridetrolley.com
These charming trolleys travel throughout the international resort area to offer visitors a convenient and cost-effective transportation system.
LYNX Central Florida Transportation Authority
Orlando 407-841-2279
All Areas 800-344-LYNX
www.golynx.com
LYNX provides public transportation for residents of Orange, Seminole, and Osceola counties including extensive bus service, paratransit, free bus service in downtown Orlando, and roadside assistance. LYNX also partners with Votran (Volusia County Transportation Authority) to offer Express Service for commuters who travel daily from Orange City to Orlando.
Access LYNX
All Areas 800-556-TRIP
Orlando 407-423-TRIP
TDD 407-423-0787
www.golynx.com
LYNX supervises this shared-ride, paratransit, door-to-door van service for those with disabilities. Call for eligibility requirements.
Lymmo
www.golynx.com
Free public transportation makes it easy to navigate downtown Orlando. High-tech kiosks give the location of the next Lymmo on the three-mile circuit and estimated waiting times. During regular working hours, Lymmo maintains a 5-minute frequency.
VOTRAN Volusia County Public Transit System
Daytona 386-756-7496
SE Volusia 386-424-6800
W. Volusia 386-943-7033
www.votran.org
Serving residents of Volusia County, VOLTRAN offers fixed-route bus service, paratransit service, a beach trolley, and commuter assistance programs that include ride sharing and van pooling.
Greyhound Bus Lines
All Areas 800-231-2222
www.greyhound.com
Greyhound maintains stations in major cities like Orlando, Kissimmee, Sanford, Deland, Leesburg, New Smyrna Beach, and Daytona Beach with stops in many other Florida cities.
Amtrak Passenger Rail Service
All Areas 800-872-7245
www.amtrak.com
Amtrak maintains stations in Orlando, Winter Park, Sanford, Kissimmee, and Deland. Sanford is also the southern terminus for Auto Train Service, allowing passengers to transport themselves with their vehicles to and from northern Virginia. Amtrak connects Central Florida with other "sunshine state" cities like Tampa, West Palm Beach, and Jacksonville as well as metropolitan destinations out of state.
Florida Amtrak Rail Pass
All Areas 800-872-7245
www.amtrak.com
Available only to Florida residents, the pass allows unlimited Amtrak coach travel within the state for one year from date of purchase. (Not valid on thruway motorcoaches between DeLand and Daytona Beach or Coach USA Orlando shuttles.)
TRANSPORTATION / MOTOR VEHICLE INFORMATIONDriver License
Newcomers must apply for a Florida driver license within 30 days of establishing a permanent residence. Those with a valid out-of-state license are usually required to take only the vision test. Others will also need to pass a written exam on road regulations and traffic signs and a practical driving test. Those under 18 years of age who are applying for a license must hold a learner's license for at least 12 months or until their 18th birthday, avoid incurring any traffic convictions, and be certified by a parent or guardian to have at least 50 hours of behind-the-wheel training. A full operator's license will not be issued unless these requirements are met. To avoid delays, make an appointment before visiting the licensing office.
Driver License Field Offices
www.flhsmv.gov/offices
Vehicle Registration
Newcomers are required to register their vehicles and obtain Florida license plates within 10 days of establishing residence. Obtain vehicle insurance from a company licensed to do business in Florida. Then take the proof of insurance, along with the original title, to your local county tax collector. When the title is held by a lienholder, the local tax collector office will assist you in requesting that the original be sent to Florida. When the Florida title is issued recording the lien, it will be returned to the lienholder. Prior to issuance of a Florida title, the Vehicle Identification Number (VIN) of the vehicle must be verified unless the vehicle is new and a manufacturer's certificate of origin is submitted. Fees can range from $174 to $200 depending upon the vehicle weight. If you have owned the car for less than six months, you will need to pay sales tax or show proof that you paid sales tax in a reciprocal state. The local county tax collector oversees vehicle registration at the following offices:
Motor Vehicle Service Offices
www.flhsmv.gov/offices
Mandatory Insurance
If you own a vehicle with at least four wheels and are registering it, you must have insurance. Florida's minimum coverage is $10,000 personal injury protection and $10,000 property damage liability as long as you have a valid Florida tag, even if the vehicle is in another state or inoperative. If you have been involved in a crash or have been convicted of certain offenses, you may be required to purchase bodily injury liability coverage. For questions about insurance, contact:
Florida Department of Highway Safety & Motor Vehicles
850-617-2000
www.flhsmv.gov
License/Registration Renewals
Although new residents must obtain a driver license and register their vehicles at an office site, driver license renewals and address changes can be complete over the Internet, by telephone, or by mail. The Web site offers a form that can be printed out and mailed along with the fee.
Online Motor Vehicle Services
https://services.flhsmv.gov/VirtualOffice
Watercraft Registration
Any motorized boat owned by a state resident must be registered in Florida before it can be launched in Florida waters. Out-of-state title, current registration, and any lien information are required for boat tags. Applications for vessel registration and title certificates are to be filed by the vessel owner with the county tax collector's office in the county where the vessel is located or in the county where the vessel owner resides. Unless a vessel is exempt from titling, it must be titled at the same time it is registered. If the sales tax on the total purchase price of the vessel has not been previously paid, the vessel owner must pay the tax along with the fees. The local county tax collector oversees vehicle registration at the following offices:
Motor Vehicle Service Offices
www.flhsmv.gov/offices
Vehicle Safety Regulations
Florida law requires that all occupants of the front seat use properly installed seat belts regardless of age. Any passenger under the age of 18 must use a properly installed seat belt regardless of position in the vehicle. Children five years of age or younger must be protected by properly using a crash-tested, federally approved child restraint device. For children through three years of age, the restraint device must be a separate carrier or a vehicle manufacturer's integrated child seat. For children from four through five years of age, a separate carrier, an integrated child seat, or a seat belt may be used. The child restraint laws are primary, which means that a driver can be fined for non-compliance without being stopped for another violation.
Airbag Information
http://safercar.gov
Safety Information & Links
www.flhsmv.gov/fhp/CPS/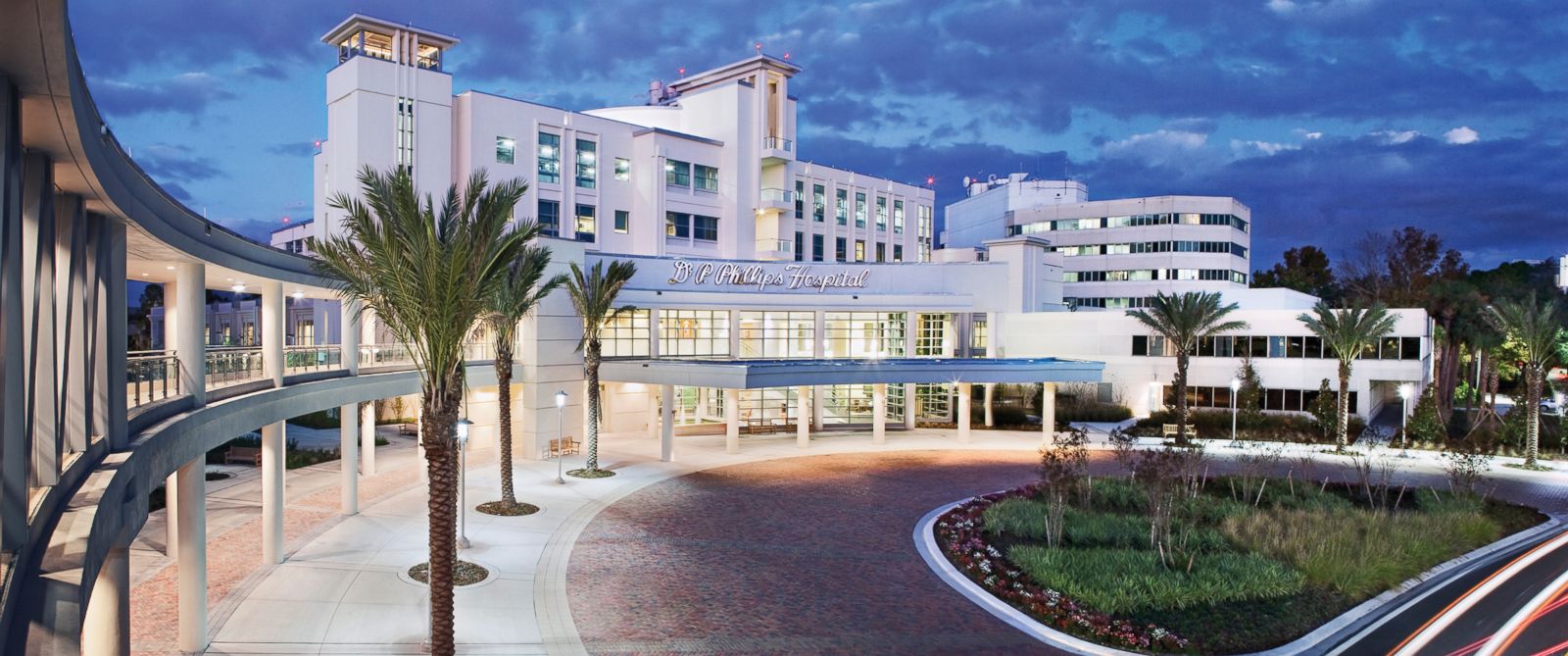 HEALTHCARE / HOSPITALS & MEDICAL CENTERSMajor Regional Hospitals

Arnold Palmer Hospital for Children & Women
92 West Miller Street
Orlando 407-649-9111
www.orlandohealth.com/arnoldpalmerhospital
Bartow Regional Medical Center

2200 Osprey Boulevard
Bartow 863-533-8111
www.bartowregional.com
Bert Fish Medical Center

401 Palmetto Street
New Smyrna Beach 386-424-5000
www.bertfish.com
Cape Canaveral Hospital
701 W, Cocoa Beach Cswy
Cocoa Beach 321-799-7111
www.health-first.org/hospitals_services/cch
Central Florida Regional Hospital
1401 W. Seminole Boulevard
Sanford 407-321-4500
www.centralfloridaregional.com
Florida Hospital Altamonte

601 East Altamonte Drive
Altamonte Springs 407-303-2200
www.floridahospital.com
Florida Hospital Apopka
201 North Park Avenue
Apopka 407-889-1000
www.floridahospital.com
Florida Hospital Celebration Health

400 Celebration Place
Celebration 407-303-4000
www.celebrationhealth.com
www.floridahospital.com
Florida Hospital East Orlando

7727 Lake Underhill Road
Orlando 407-303-8110
www.floridahospital.com
Florida Hospital Fish Memorial

1055 Saxon Boulevard
Orange City 386-917-5000
www.fhfishmemorial.org
www.floridahospital.com
Florida Hospital-Flagler

60 Memorial Medical Parkway
Palm Coast 386-586-2000
www.floridahospitalflagler.com/
www.floridahospital.com
Florida Hospital Kissimmee

2450 North Orange Blossom Trail
Kissimmee 407-846-4343
www.floridahospital.com
Florida Hospital Orlando

601 East Rollins Street
Orlando 407-303-5600
www.floridahospital.com
Florida Hospital-Oceanside

264 S. Atlantic Avenue
Ormond Beach 386-672-4161
www.floridahospitalmemorial.org/
www.floridahospital.com
Florida Hospital-Ormond Memorial

875 Sterthaus Avenue
Ormond Beach 386-676-6000
www.fhmd.com
www.floridahospital.com
Florida Hospital Waterman

1000 Waterman Way
Tavares352-253-3333
www.fhwat.org
www.floridahospital.com
Health Central

1000 W. Colonial Drive
Ocoee 407-296-1000
www.health-central.org
Heart of Florida Regional Medical Center

40100 US Highway 27
Davenport 863-422-4971
www.heartofflorida.com
Holmes Regional Medical Center

1350 South Hickory Street
Melbourne 321-434-7000
www.health-first.org/hospitals_services/hrmc
Lake Wales Medical Center

410 South 11th Street
Lake Wales 863-676-1433
www.lakewalesmedicalcenter.com
Lakeland Regional Medical Center

1324 Lakeland Hills Boulevard
Lakeland 863-687-1100
www.lrmc.com
Leesburg Regional Medical Center

600 E. Dixie Avenue
Leesburg 352-323-5762
www.leesburgregional.org
M. D. Anderson Cancer Center Orlando
1400 S. Orange Ave
Orlando 407-648-3800
www.mdandersonorlando.org
Nemours Children's Clinic Orlando

1717 South Orange Avenue
Orlando 407-650-7000
www.nemours.org
Orlando Regional Medical Center

1414 Kuhl Avenue
Orlando 321-843-7000
www.orlandoregional.org
Orlando Regional South Seminole Hospital
555 West State Road 434
Longwood 407-767-1200
www.orlandoregional.org
Osceola Regional Medical Center

700 West Oak Street
Kissimmee 407-846-2266
www.osceolaregional.com
Palm Bay Hospital

1425 Malabar Road NE
Palm Bay 321-434-8000
www.health-first.org/hospitals_services/pbch
Parrish Medical Center

951 N. Washington Avenue
Titusville 321-268-6111
www.parrishmed.com
South Lake Hospital
1900 Don Wickham Drive
Clermont 352-394-4071
www.southlakehospital.com
St. Cloud Regional Medical Center

2906 17th Street
St. Cloud 407-892-2135
www.stcloudregional.com
United States Air Force 45th Medical Group Medical Center

1381 S. Patrick Drive
Patrick AFB 321-494-8241
www.patrick.af.mil/units/45thmedicalgroup.asp
The Villages Regional Hospital

1451 El Camino Real
The Villages 352-751-8000
www.leesburgregional.org
Winter Haven Hospital

200 Avenue F NE
Winter Haven 863-293-1121
www.winterhavenhospital.org
Winter Park Memorial Hospital
200 N. Lakemont Avenue
Winter Park 407-646-7000
www.winterparkhospital.com
www.floridahospital.com
Wuesthoff Medical Center – Melbourne

250 North Wickham Road
Melbourne 321-752-1200
www.wuesthoff.com/locations/wuesthoff-medical-cent…
Wuesthoff Medical Center – Rockledge

110 Longwood Avenue
Rockledge 321-636-2211
www.wuesthoff.com/locations/wuesthoff-medical-cent…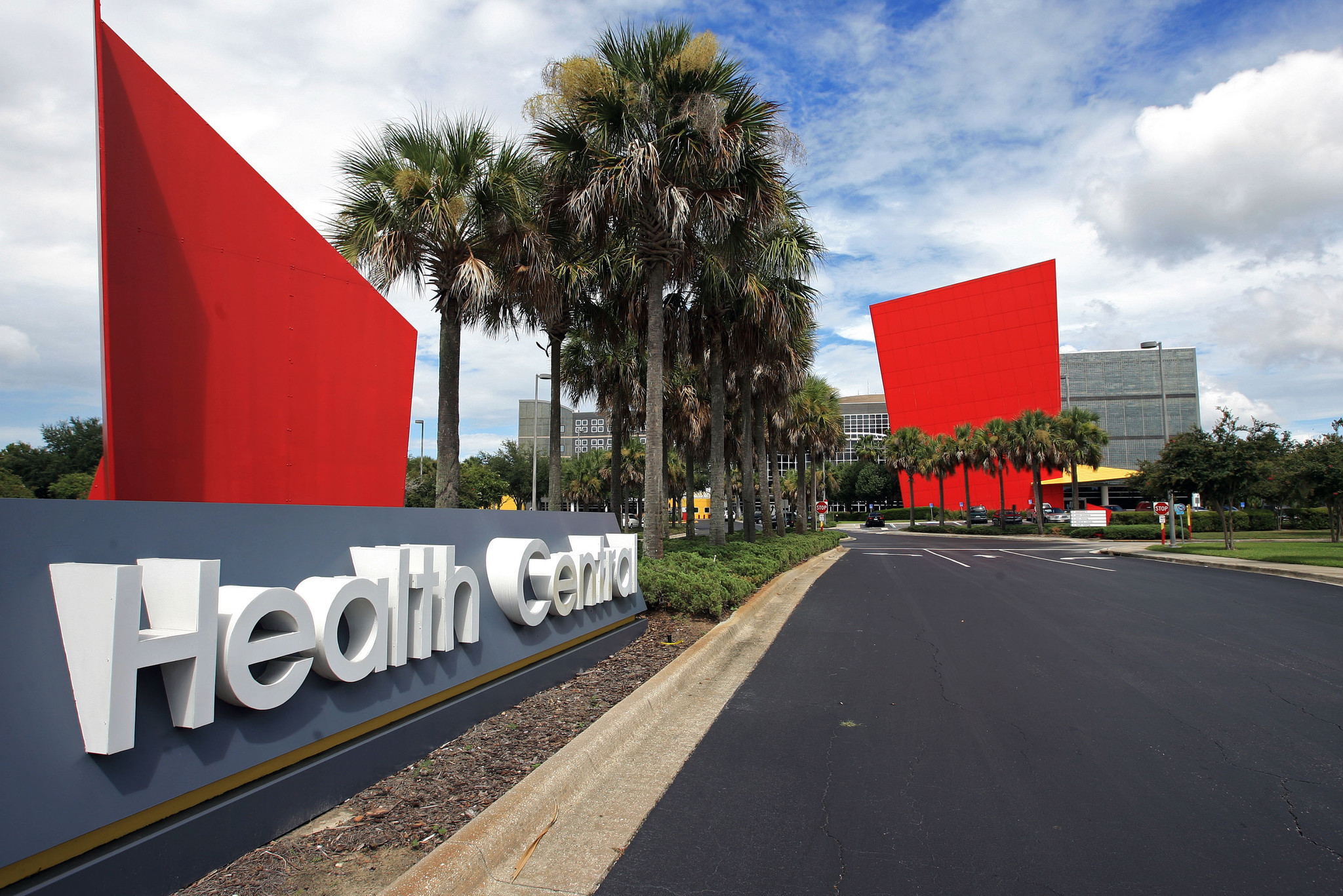 Florida Hospital Centra Care
901 Lake Destiny Road
Maitland 407-660-8118
www.centracare.org
Walk-in medical care is available for urgent medical needs from the flu to broken bones. More cost-effective than hospital emergency rooms, these centers are ideal for newcomers who have yet to establish a primary care physician.
Altamonte Springs

440 West State Road 436
407-788-2000
Azalea Park

509 South Semoran Boulevard
407-277-0550
Kissimmee

7848 West Irlo Bronson Highway
407-397-7032
Kissimmee

4320 West Vine Street
407-390-1888
Lake Buena Vista

12500 South Apopka Vineland Road
Orlando
407-934-CARE
Lee Road

2540 Lee Road
407-629-9281
Longwood

855 South Highway 17-92
407-699-8400
Sand Lake

2301 Sand Lake Road
Orlando
407-851-6478
Sanford

4451 West First Street
407-330-3412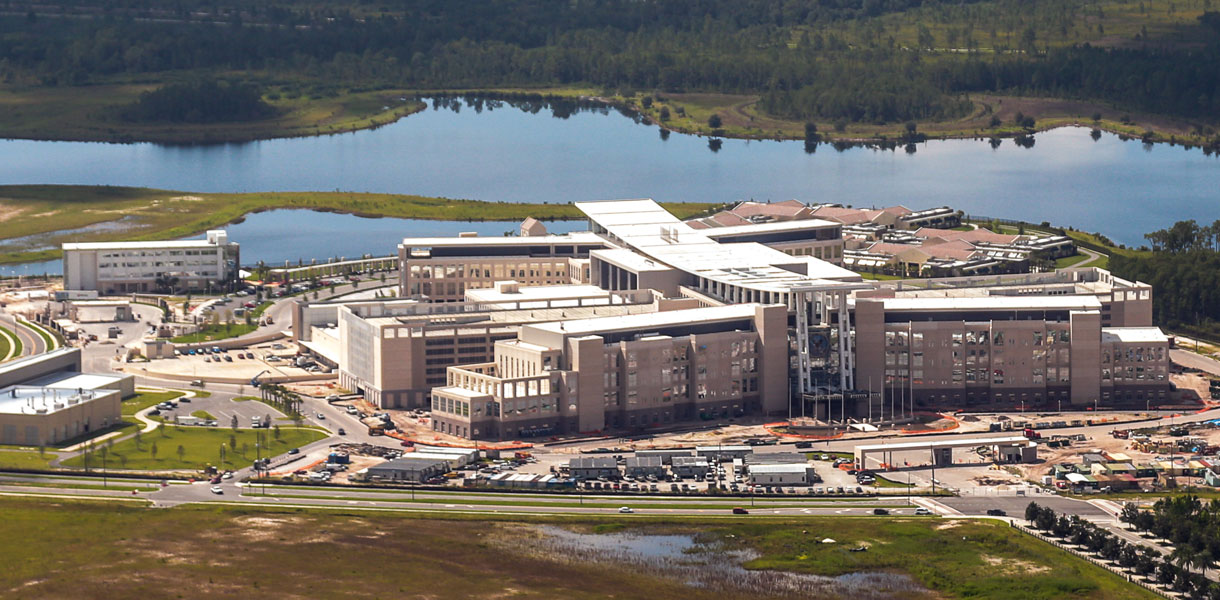 HEALTHCARE / VETERANS HEALTHCAREJames A. Haley VA Medical Center
13000 Bruce B. Downs Boulevard
Tampa 813-972-2000
www.va.gov
Lake City VA Medical Center
619 S. Marion Avenue
Lake City 386-755-3016
www.northflorida.va.gov/
Malcolm Randall VA Medical Center
1601 SW Archer Road
Gainesville 352-376-1611
www.northflorida.va.gov/
Orlando VA Healthcare Center
5201 Raymond Street
Orlando 407-629-1599
www.va.gov
Orlando Lake Nona VA Healthcare Center
138000 Veterans Way
Orlando 407-631-1000
www.va.gov

ACADEMICS / CHILD CARE
Securing quality day care for younger and school-age children is one of the foremost concerns for working parents and guardians. The following resources will be valuable in exploring the available options for licensed day care and other facilities:
Florida Department of Children & Family Life
Child Care Licensing Specialists
Orlando
407-245-0470
www.dcf.state.fl.us
Community Coordinated Care for Children (4C)
Orange County 407-522-2252
Seminole County 321-832-6400
Osceola County 321-219-6300
www.4cflorida.org
4C Office Locations
www.4cflorida.org
Boys & Girls Clubs of America
Locations Vary
800-854-CLUB
www.bgca.org
Boys & Girls Club of Central Florida
Orlando
407-841-6855
www.bgccf.org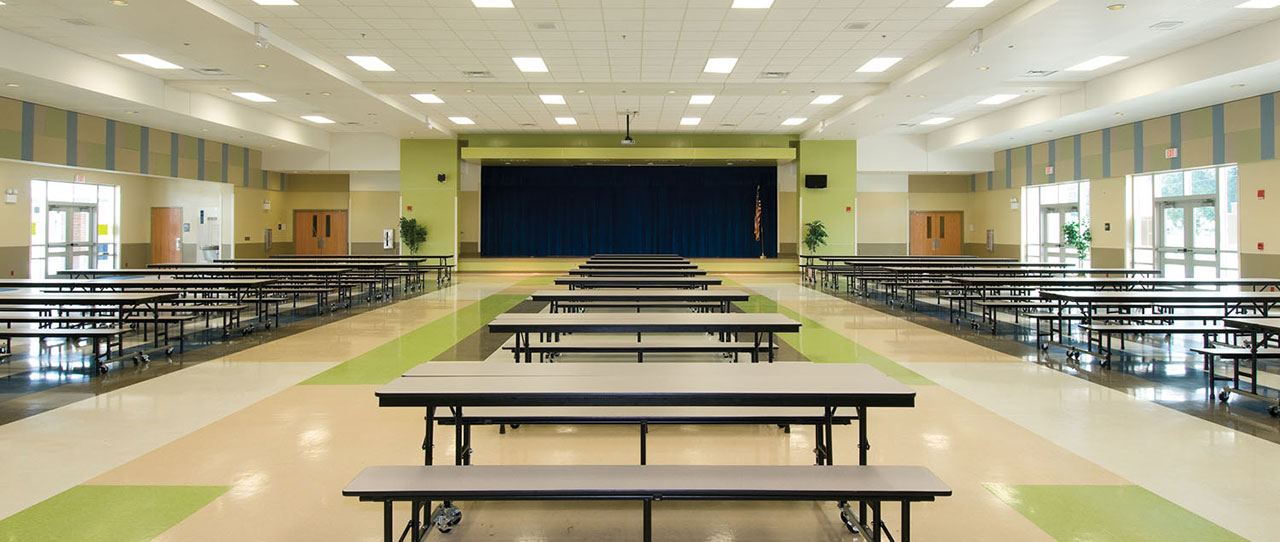 ACADEMICS / PUBLIC EDUCATION SYSTEMPublic Education SystemEnrollment Requirements
Children eligible for kindergarten enrollment must be five years old on or before September 1st of the current school year. Children eligible for first grade enrollment must have completed kindergarten in a public or non-public school and must be six years old on or before September 1st of the current school year. Documentation needed for registration include a legal birth certificate or other legal evidence of date of birth, physician-signed proof of immunizations, a record of a recent health examination by a Florida physician, and proof of residence. Details about required immunizations and other information that will assist parents in preparing school-age children for education in Florida can be obtained from:
Florida Partnership for School Readiness
Tallahassee
850-921-3180
www.floridajobs.org/earlylearning
Immunization Information
Florida Department of Health
Tallahassee
850-245-4342
www.doh.state.fl.us/disease_ctrl/immune
Assessment & Testing
Florida schools administer the Florida Comprehensive Assessment Test (FCAT), an achievement designed to measure specific Sunshine State Standards benchmarks in reading and math. Test scores are measured on a scoring range from 100 to 500 and grouped into five achievement levels: Level 1 (lowest) to Level 5 (highest). For more details on the FCAT or standardized nationwide tests, contact Accountability, Research & Measurement. For general information or answers to specific questions about Florida education, contact the appropriate offices:
Florida Department of Education
850-245-0505
www.fldoe.org
Accountability, Research & Measurement
850-245-0437
www.fldoe.org/arm
Choice Office
800-447-1636
www.floridaschoolchoice.org/Information/contact_us…
Community Colleges
850-245-0407
www.fldoe.org/cc
District School Choice
800-447-1636
www.floridaschoolchoice.org
Magnet & Charter Schools
800-447-1636
www.floridaschoolchoice.org
K-12 Public Schools
850-245-0509
www.fldoe.org/schools/

ACADEMICS / PUBLIC SCHOOL DISTRICTS

Brevard County Public Schools

2700 Judge Fran Jamieson Way
Viera 321-633-1000
www.brevard.k12.fl.us
Flagler County Public Schools

1769 East Moody Blvd.
Bunnell
386-437-7526
www.flaglerschools.com
Lake County Public Schools

201 West Burleigh Boulevard
Tavares
352-253-6500
www.lake.k12.fl.us
Orange County Public Schools

445 W. Amelia Street
Orlando
407-317-3200
www.ocps.net
Osceola County Public Schools

817 Bill Beck Boulevard
Kissimmee
407-870-4600
www.osceola.k12.fl.us

Polk County Schools

1915 S Floral Avenue
Bartow 863-534-0500
www.polk-fl.net
Seminole County Public Schools

400 E. Lake Mary Boulevard
Sanford
407-320-0000
www.scps.k12.fl.us
Volusia County Public Schools

200 North Clara Avenue
Deland 386-822-5678
New Smyrna 386-424-2550
Osteen 407-328-5500
http://blackboard.volusia.k12.fl.us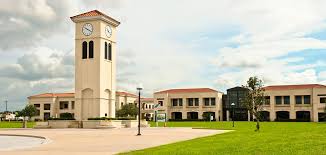 ACADEMICS / COMMUNITY COLLEGE SYSTEMFlorida Community College System
Tallahassee
850-245-0407
www.fldoe.org/cc
Florida's community college system is the most productive in the nation. More of Florida's college students are enrolled in community colleges than in all the state universities and private colleges combined. The following colleges are easily accessible to residents of Central Florida:
Central Florida Community College
Ocala
352-873-5800
www.cfcc.cc.fl.us
Daytona Beach Community College (DBCC)
Daytona Beach
386-506-3000
www.dbcc.cc.fl.us
DBCC Flagler/Palm Coast Campus
Palm Coast
386-246-4800
www.dbcc.cc.fl.us
DBCC South Campus
New Smyrna Beach
386-423-6300
www.dbcc.cc.fl.us
DBCC West Campus
DeLand
386-785-2000
www.dbcc.cc.fl.us
Hillsborough Community College
Tampa
813-253-7000
www.hccfl.edu
Lake-Sumter Community College (LSCC)
Leesburg
352-787-3747
www.lscc.edu
LSCC South Lake Campus
Clermont
352-243-5722
www.lscc.edu
LSCC Sumter Campus
Sumterville
352-568-0001
www.lscc.edu
Polk Community College
999 Avenue H NE
Winter Haven 863-297-1000
www.polk.edu
Seminole Community College (SCC)
Sanford/Lake Mary
407-708-4722
www.seminolestate.edu
SCC Oviedo Campus
Oviedo
407-971-5000
www.seminolestate.edu/oviedo/
Valencia Community College (VCC)
Orlando
407-299-5000
www.valenciacollege.edu
VCC Criminal Justice Institute
Orlando
407-582-8200
www.valenciacollege.edu
VCC East Campus
Orlando
407-299-5000
www.valenciacollege.edu
VCC Osceola Campus
Kissimmee
407-299-5000
www.valenciacollege.edu
VCC West Campus
Orlando
407-299-5000
www.valenciacollege.edu
VCC Winter Park Campus
Winter Park
407-299-5000
www.valenciacollege.edu
VCC Lake Nona Campus
Lake Nona Orlando
407-299-5000
www.valenciacollege.edu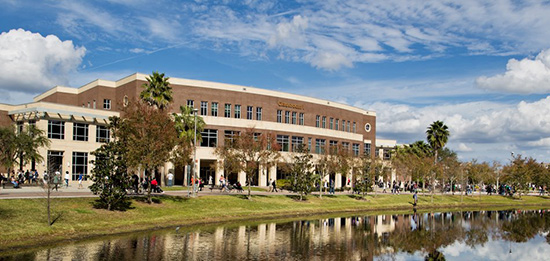 ACADEMICS / STATE UNIVERSITY SYSTEM
Ten institutions and a wide variety of off-campus centers are encompassed within the Florida State University System. Two of the universities operate academic health centers that combine to offer medical, dental, veterinary medicine, pharmacy, public health programs, health-related professions, and nursing programs.
Florida A & M University
Tallahassee
850-599-3000
www.famu.edu
Florida Atlantic University
Boca Raton
561-297-3000
www.fau.edu
Florida Gulf Coast University
Ft. Myers
239-590-1000
www.fgcu.edu
Florida State University
Tallahassee
850-644-6200
www.fsu.edu
University of Central Florida
Orlando
407-823-2000
www.ucf.edu
University of Florida
Gainesville
352-392-3261
www.ufl.edu
University of North Florida
Jacksonville
904-620-1000
www.unf.edu
University of South Florida
Tampa
813-974-2011
www.usf.edu
University of West Florida
Pensacola
850-474-2000
www.uwf.edu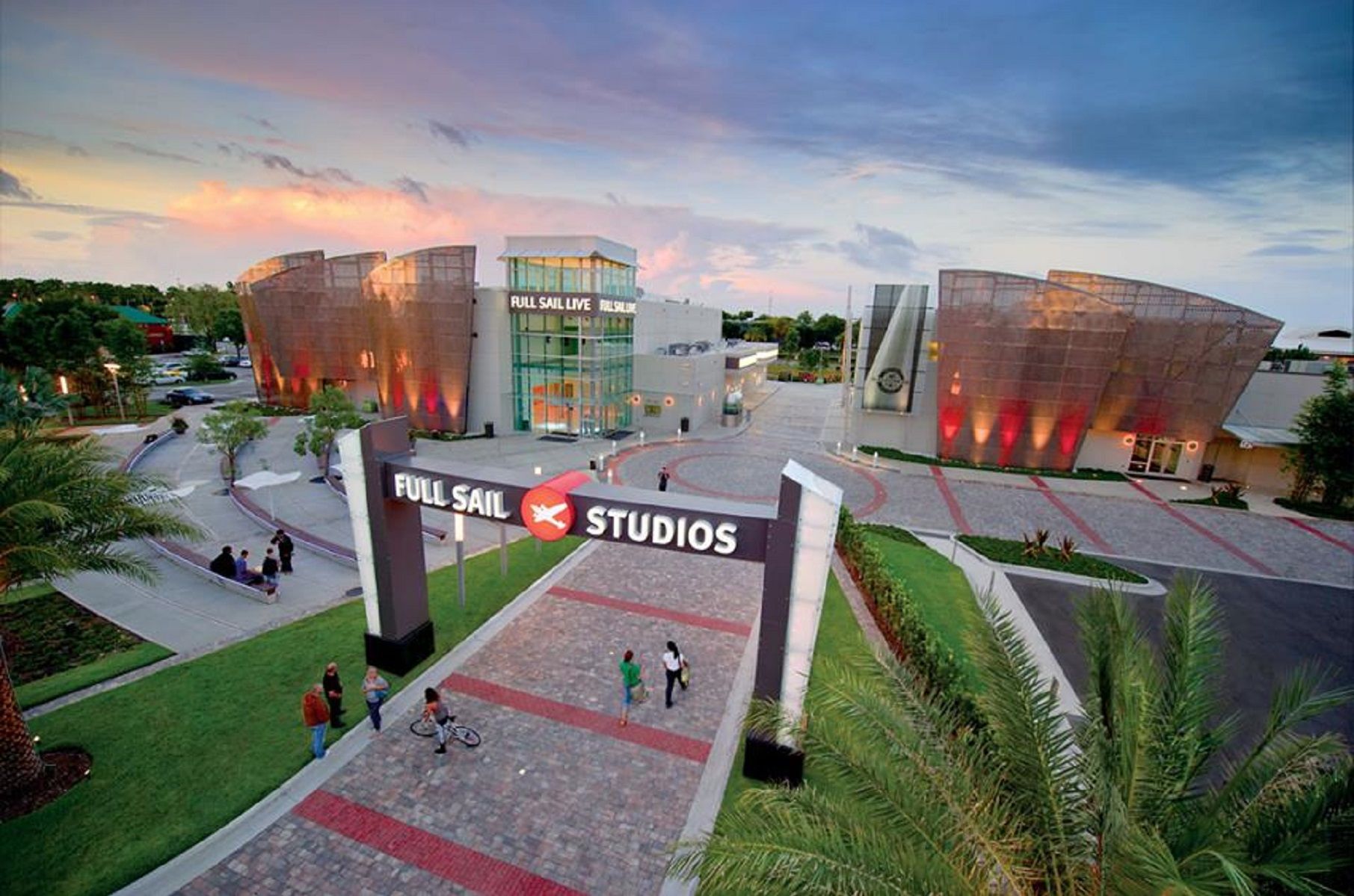 ACADEMICS / PRIVATE COLLEGES & UNIVERSITIES

Full Sail University

3300 University Blvd
Winter Park 407-679-6333
www.FullSail.edu
Barry University-Orlando

Law & Education Graduate Schools
Orlando 321-206-5600
www.barry.edu/law
Bethune-Cookman College

Daytona Beach 386-481-2000
www.cookman.edu
Embry-Riddle Aeronautical University

Daytona Beach 386-226-6000
http://daytonabeach.erau.edu
Everest University-Melbourne

2401 N. Harbor City Boulevard
Melbourne 866-297-8891
http://melbourne.everestuniversity.edu
Florida Institute of Technology

Melbourne 321-674-8000
www.fit.edu
Florida Metropolitan University

Lakeland Campus
995 East Memorial Boulevard
Lakeland 888-741-4270
www.fmu.edu
Florida Technical College

Orlando Campus
Orlando 407-447-7300
www.ftccollege.edu
Florida Technical College

Deland Campus
Deland 888-906-6869
www.flatech.edu
Herzing College-Orlando

Winter Park 407-478-0500
www.herzing.edu
International Academy of Design & Technology

Tampa 888-315-6111
www.iadt.edu/Tampa
ITT Technical Institute-Jacksonville

Jacksonville 904-573-9100
www.itt-tech.edu
ITT Technical Institute-Orlando

Lake Mary 407-660-2900
www.itt-tech.edu
Jacksonville University

Jacksonville 800-225-2027
www.ju.edu
Keiser University – Melbourne

900 S Babcock Street
Melbourne 321-409-4800
www.keiseruniversity.edu
Rollins College

Winter Park 407-646-2000
www.rollins.edu

Southeastern University

1000 Longfellow Boulevard
Lakeland 863-667-5000
www.seu.edu

Stetson University
DeLand 386-822-7100
www.stetson.edu
University of Phoenix-Florida

Orlando Campus
Maitland 407-667-0555
www.phoenix.edu
University of Phoenix-Florida

South Orlando Campus
Orlando 407-345-8868
www.phoenix.edu
University of Phoenix-Florida

Jacksonville Campus
Jacksonville 904-636-6645
www.phoenix.edu
University of Phoenix-Florida

Orange Park Center
Orange Park 904-636-6645
www.phoenix.edu
University of Tampa

Tampa 813-626-7911
www.ut.edu
Warner Southern College

13895 Hwy 27
Lake Wales 800-309-9563
www.warner.edu
Webber International University

1201 N. Scenic Highway
Babson Park 800-741-1844
www.webber.edu
Webster University

North Orlando Campus
Longwood 407-869-8111
www.websterorlando.com
Webster University

South Orlando Campus
Orlando 407-345-1139
www.websterorlando.com
Webster University

Ocala Metropolitan Campus
Ocala 352-861-9330
www.webster.edu/ocala
Webster University

Jacksonville Metro Campus
Jacksonville 904-268-3037
www.webster.edu/jacksonville