USLuxuryEstates.comUSLuxuryEstates.com
To Sell Your Luxury Home"



An Integrated Team Approach – For top dollar on the sale of your luxury home, you must hire a real estate company, not just a real estate agent. But that is not how 99.99% of real estate companies work. All of their sales people are independent contractors, and that means they are operating as a "business within a business."
Each agent must master marketing, administration, sales, research … etc. How can one person do for you as well as our company where each employee has a specific job function to ensure that nothing is missed? If your single agent is meeting with another home seller, who is performing the 5-minute response to the excited buyer who wants to see your home? You need to hire a team and who are Global Luxury Specialist like the Guy & Katherine TEAM and the #1 real estate luxury brokerage known throughout the world. Let us introduce the # 1 real estate brokerage and know the difference in luxury real estate and "How To Sell Your Luxury Home"
The Company Sold The Home – "Why work with an luxury real estate specialist when you can hire an entire real estate company?"Real estate agents at other companies are independent and must execute far too much of the luxury home marketing plan on their own, and they simply cannot do what we do. Why? Because there is more than one of us executing the plan.
Honesty & Integrity – You need impartial advice, not some slick salesperson just telling you how nice your home is. Face it, your home is a commodity, and when you want to sell it, it must compete in a market that is ruled by supply and demand. All of us get emotionally attached to our homes (and rightly so), but when it comes time to sell, it needs to be evaluated in the market in which it will compete. Too many high-end home sellers fall prey to sales people who take advantage of the seller's emotional tie to the home, and that is why they fail to sell (and end up with less money for the home).We can assure you that our company will tell you the truth and give you the advice that you need to make the best, informed decision.
Multi-Channel Targeted Marketing Campaigns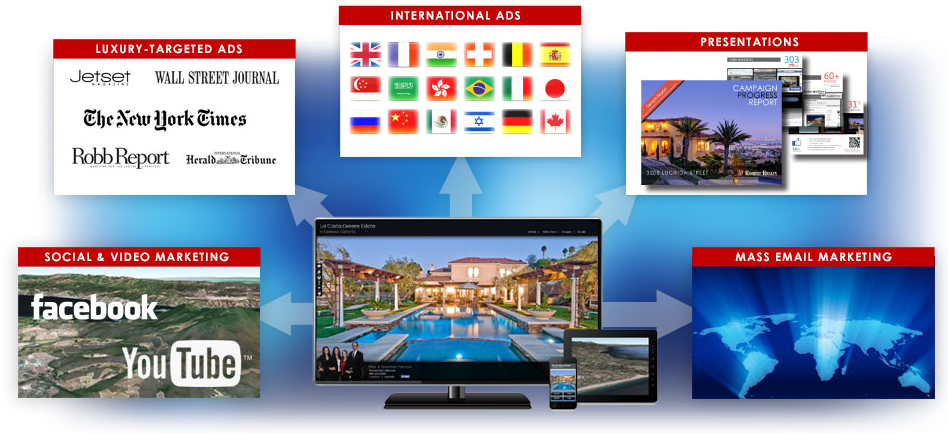 Luxury homebuyers are using the internet, and luxury homes that do not have an effective marketing plan will not generate the buyer activity required to get top dollar for a home. Remember, an agent that tells you "it just takes one" buyer to get your home sold has no clue about what it takes to sell for top dollar! We need to increase the size of your buyer pool if you want them competing for your home (the environment required for you to obtain top dollar). The best buyer for your home is one who understands somebody else also wants to buy it. Our home selling plan ensures we reach the full market for your home.
Aerial Photography & Video – You can argue that aerial photography is not required to sell a high-end home, but consider this. 94% of the prospective buyers for your home are going to eliminate it from their list of homes to visit while shopping online unless it really stands out among all others. Nobody wants to go look at every single home on the market, so yours has to truly stand-out from the competition. This means that all of the photography must be first-rate, creating a compelling image of the type of home that today's wealthy consumer wants to buy. An aerial tour of the grounds is just one (critical) element of our luxury home marketing plan that helps you stand-out from the crowd. Remember, the majority of luxury homes listed today will not sell with the first agent hired for the job, you do need to be different.
Top Home On The Property Search – Did you know the average luxury property search on the internet yields 200 to 250 results? This means that a prospective buyer puts criteria into the property search tool, clicks on a button, and the search tool tells the buyer that 200 homes are "listed below" that meet their needs. Just how many of those homes do you think the buyer views before a new search is performed? Our research shows that they look at 7 luxury homes … so if your home was not among the first 7, it will not be viewed. You will receive a wonderful, glowing report that your home appeared it 500+ home searches … when it fact it was rarely ever seen by any of those buyers doing a search. But we understand how the property search tools work, and homes listed with our company show up on top (and we show you how we do this when we interview for the job of selling your home). If you are not on top of the search results, you will not be seen. If you are not seen online, you will not be visited in person. And if you want top dollar for your home, you need luxury home buyers visiting your home for sale.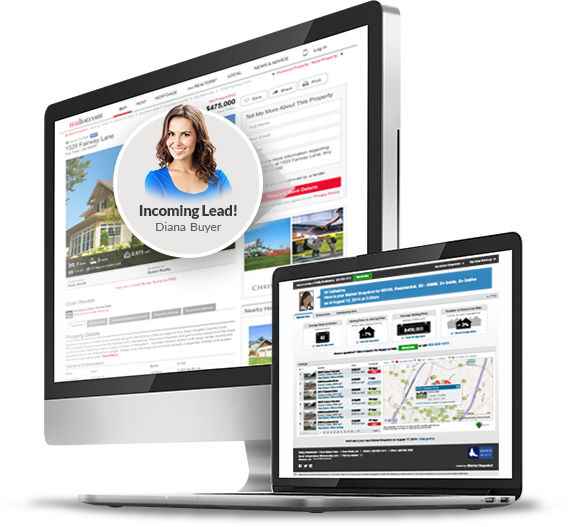 Immediate Response To Luxury Home Buyers– One of the largest complaints made by luxury home buyers who have hectic schedules as well being well traveled is the horrible response time they receive from the luxury listing agent. Our company has a very quick and responsible response time to any and all prospects who reach out to your luxury home listing through our lead router system. All prospects are guarantee to reach a Global Luxury Specialist when reaching out to ascertain more details and information on your home or set an advance appointment to physically preview your home. Lead Router is a 24-hour response system in place and monitored by the luxury listing specialist, the manager and company for quicker and professional response time. You will never lose a qualified prospect.
Your confidentiality plus security – As a Global Luxury Specialist we understand the complexity of confidentiality and security as a home seller. We are open to utilize and work with any representative or business manager with a executed confidentiality agreement with the listing global luxury specialist and the company. Our Global Luxury Specialist also have community ties and are civic servants with years of experience, reputation and go through a thorough application process before becoming luxury specialist inside the company. They are open to a through interview by the luxury home owner or they designated representative this includes the full time managing broker who is also part of the Global Luxury Real Estate Team.
10 Points In Selling Your Luxury Home



1) Attention to detail is crucial
When you're marketing a luxury home, creating a perception of quality means focusing in on the smallest of details. Every aspect of how you present the property needs to be refined This is of course essential when it comes to staging your property and ensuring the landscaping is immaculate. But it also extends to simpler things, like making sure your marketing materials are flawless.
2) Spend extra for high-end marketing materials & photography
Perception is everything when it comes to marketing a luxury home. When you're trying to showcase a luxury home, you really need to invest in the best quality marketing materials available to make the right impression. Given that 94% of all luxury home buyers use the internet to search for homes, utilizing the best digital marketing tools will ensure your home truly stands out in a highly competitive marketplace.
3) Really understand who your buyer is
The most effective kind of marketing is based upon a deep understanding of the needs and desires of the target market. When it comes to property sales, the same principle applies. The key to marketing a luxury home is to become your future buyer, whoever that may be, we educate ourselves to the extent of knowing the local areas and activities plus high-end shopping areas by heart, as well as all of the materials the home features that are key interest to the luxury buyers we have worked with in the past. We also have insight and keep ourselves up to date with local and international trends that are key conversations with the typical luxury home buyers. By gaining an insight into the worldview of your potential buyers, we will be able to market your property more successfully by focusing on the values, features and benefits they care about the most. We keep the prospect appeal and interest on focus around your home.
4) Build a 'mystique' around your property
Marketing a luxury home isn't just about selling its most distinctive features. It's also about creating a certain prestige that sparks desire among interested buyers. We believe it is fundamentally critical to create a distinctive aura and mystique about each and every luxury residence. High-end buyers are interested in purchasing not just any property but rather a "lifestyle residence" that piques their interest. Incorporating this "lifestyle" marketing strategy is key to the successful sale of luxury residences. This might involve taking a more "experiential" approach to selling your home. For example, if your marketing concept of your home promotes the spacious size of your kitchen, you could expand on this by mentioning how it's a great space for hosting dinner parties or enjoying lazy breakfasts with the family. Throughout the years, luxury homes have been more smart and advanced in technology. We are seeing more millennials coming into the luxury home purchase market and they are tech savvy and look for homes that are considered Smart Luxury Homes. This is an area we have knowledge and certified in and take advantage of this mystic that your home might have and base our marketing around such feature that is becoming a demand in our industry. We place ourselves in the shoes of the current luxury home buyer and think about the kind of "lifestyle" potential buyers can enjoy.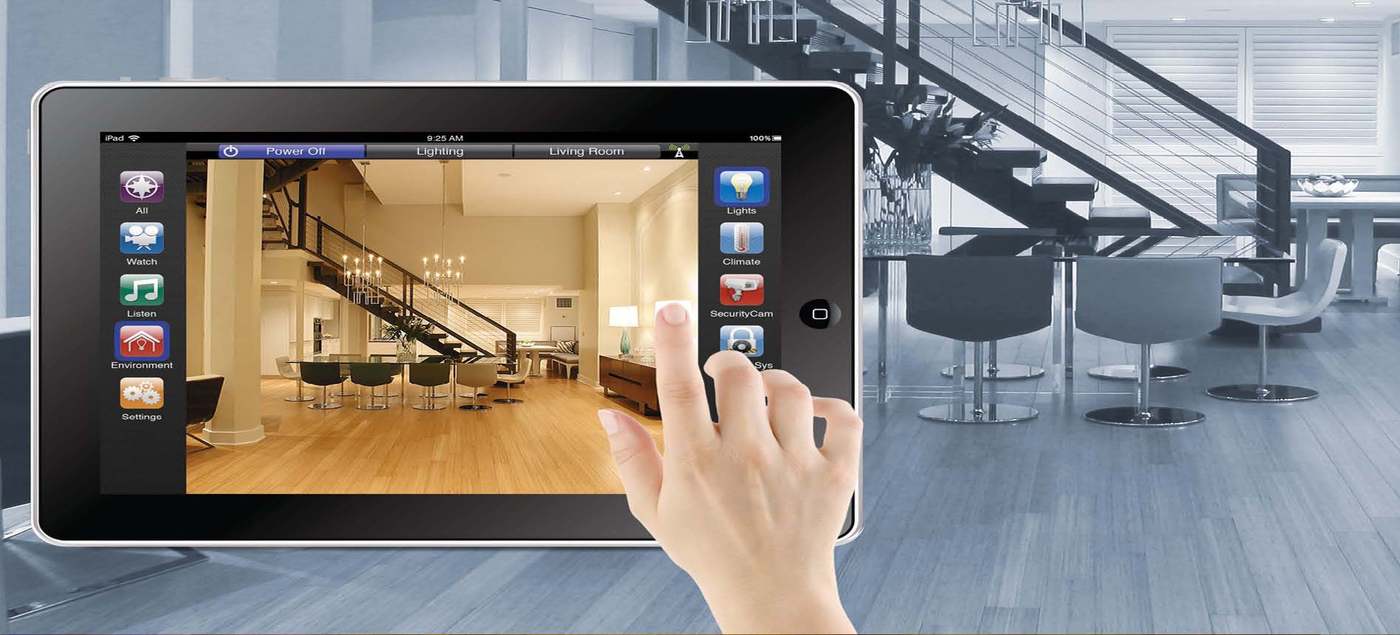 5) Create a Custom Marketing Program
To achieve the highest price for your home, a generic marketing plan isn't going to cut it. Your home needs to be carefully positioned in the right way to the right buyers. Your home is unique. Not all homes are created equally in the luxury market and therefore the marketing plan should not be either. The real estate agent you hire should understand that a custom marketing program needs to be designed specifically for your property, to highlight its unique features. A luxury home needs to be advertised in a far more considered way than a regular home. This means ditching the generic marketing blueprint and promoting your property to the most qualified buyers who have both the intent and the means to buy.
6) Selling a luxury home for the best price
Selling your luxury home for the best price requires knowledge of the local luxury home market. Analyze the competitive local luxury home listings as to their competitive features, price positioning and specific data on each home. Identifying those luxury homes that are under exclusive listing called a pocket listing. Not a good luxury home marketing plan with minimal marketing exposure will not bring about a successful sale. Knowing the local active luxury homes that compete against yours is key to compare the pros and cons to use the pros in your favor to sell your home and use the cons to delude other prospects image and interest in the competitor's luxury homes.This along with an exceptional marketing plan and the property presentation will get you the highest and best price.
7) Hire a Luxury Real Estate Specialist with Knowledge of the Luxury Home Market. It may be tempting to hire your relative who just got their real estate license. Your best friend may have a kid in college who is trying to earn extra money by selling homes. Find out what steps they will take to market your home to qualified luxury buyers. Do they have a team to help them with showings when they're on other appointments? How many other listings do they have in the area as a company? Having more listings in your specific neighborhood or area may give them expertise. It may also mean they have similar homes that are competing with yours. Do you want them to list your home with to compete against yours? Do they have a company blog that offers expert advice for the luxury home market? Do they have company custom websites that ranks well when you use the three main search engines which include Google.com, Bing.com and Yahoo.com? Look up other key word searches to identify other social media content on community web sites like YouTube.com for example.
An experienced luxury home agent is usually your best choice verify their years in the real estate industry, any leadership roles in the industry, professional industry real estate designations, any community ties or civic service. Make sure they're prepared to spend money on professional photographs, ads and marketing. Ask if the office they work with has other agents who work in the luxury market? Can they call on those agents for advice? Do they network with luxury home agents in other areas? Very important verify if they have a full staff support with a full time non-competitive selling manager that devotes their time to solely to the sales associates and the clients. If the answer to those questions is yes, they may already have a network of agents and support who will generate the right buyer for your home.
8) Offline Marketing For Your Luxury Home
Marketing does not stop with great pictures and videos for a luxury home. The places the home are advertised do make a difference. While the traditional online sources of real estate advertising should be covered the offline marketing aspects also need to be addressed. Offline advertising for luxury homes needs to be done in places where luxury home buyers will be looking. Local luxury home magazines, the Wall Street Journal (usually best for higher value luxury homes), and other magazines and newspapers associated with the market who would be interested in buying a luxury home are ideal places to advertise.
The presentation of the luxury in the home through the use of high quality brochures with detailed description and pictures of the home should be available for any buyer who walks through the home. Many buyers who view a number of homes in a day will have a difficult time remembering the differences between them. A brochure with color pictures and detailed description will help them remember your home which will make them more likely want to revisit and make an offer.
9) Luxury Home Lifestyle Depiction
Is your luxury home on a golf course? Or does your luxury home have access to water front and boating privileges? Whatever the case may be with regards to your luxury home you should emphasize some of these lifestyle features in your marketing materials. Whether you take pictures of the golf course greens, or show pictures of the boat dock, by emphasizing the lifestyle associated with your luxury home you will be attracting the right kind of buyers to your home. Verify if they are certified through their Luxury Home Division in areas like staging, international real estate, Smart Home and Lake Home designations. These specialty fields show the commitment, experience and knowledge that will benefit you as a Luxury Home Seller.
10) Bottom Line
A luxury home requires extra attention in order to elevate the marketing and presentation of the home so buyers come to the home and want to make an offer. By making sure you have great photography, videos and both online as well as offline marketing you set yourself up for success. Combine that with a properly priced home and you will be able to sell your home in good time.
"We Have A Sample Of Our Resources & Why"
Studies show that 95% of luxury home buyers use the internet in their property search. As the first to fully embrace the internet with a far-reaching vision, Coldwell Banker Real Estate® has found the formula for expanding your universe of potential luxury home buyers. Because Coldwell Banker Global LuxurySM provides your listing with unsurpassed internet exposure, your luxury home's marketing program will be poised to take advantage of this dramatic shift in consumer behavior.
These are a sample of where we will market your luxury home sale were affluent luxury home buyers do their luxury home searches.


Sample Of Luxury Web Sites We Feature Your Home:
HomeFinder.com

Homes.com

Juwai.com (Chinese)


Hub Syndication

NYTimes.com

RealEstate.AOL.com

LuxuryHomes.com

Realestate.co.jp (Japan)

Realtor.com

RobbReport.com

Trulia.com

UniqueHomes.com

WallStreetJournal.com

Zillow.com

USLuxuryEstates.com
While luxury real estate is synonymous with the international real estate market the vast majority of luxury homes are found in the US mainland and the vast majority are listed with Coldwell Banker Global Luxury Specialist. Coldwell Banker has created a luxury real estate web site with strong optimization for homes solely sold in the US mainland and exclusive to Coldwell Banker Global Luxury Real Estate and to our seller's luxury home listings. USLuxuryEstates.com
ListHub Global
ListHub Global, the largest international real estate advertising network, automatically publishes Coldwell Banker Global LuxurySM listings to 50+ leading real estate sites around the world, including China's Fang, the United Kingdom's Rightmove, and India's 99 acres. ListHub.com
Robb Report
The Robb Reportcovers what matters most to its discerning and sophisticated audience. All luxury properties are featured in the Robb Report's family of websites, including RobbReport.com and RobbReportCollection.com, which reaches a highly affluent audience. RobbReport.com
Social Media Luxury Buyers Outreach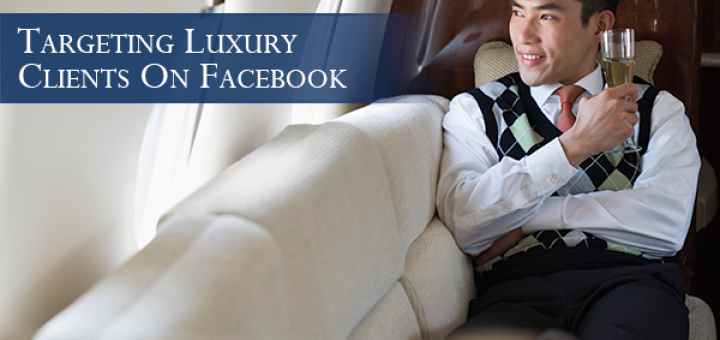 Luxury Specialist Profiles
The team also has personal profiles in luxury real estate base web sites, blogs and social media which attract affluent buyers directly to the team to receive consultation and or access local information of the central Florida luxury real estate market. One example is our profile in one of the many web site we will market your luxury home LuxuryHomes.com with over 1 million luxury home prospects visiting this strong search engine optimized luxury real estate web site. See our example luxury home specialist profile on this luxurious web site: Global Luxury Specialist
Team Effort & Recognition



Our team has our own separate marketing planning adding more impact to your luxury home marketing through their own marketing and social platform initiative while working with over 50 other Certified Global Luxury company brokers and with other luxury real estate firms and brokers putting you home not just in the Realtor MLS but on the contact sheet of all luxury real estate brokers in all central Florida. Your home will also be exposed to the thousands of luxury home brokers in the US mainland and abroad. Our team speaks multiple languages and will market you home on international luxury real estate base web site to affluent international luxury home buyers. Your home will be marketed on all the team's social platforms and personal web sites catering to solely Luxury home buyers and the general real estate market and industry. We cooperate with all brokerages and their sales associate and will assist the with any referred or possible luxury home buyers. We never close our inventory or your home to a qualified buyer or who represents them. Our experience goes beyond central Florida we have has luxury sales experience also in south Florida and the Caribbean. Our team has been feature in luxury print ads, articles and syndicated cable shows like "NBC LX/TV OPEN HOUSE"
"Our Team Luxury Specialist Is A Decorated Veteran"




Teams Added Social Media Resources
YouTube.com – GuyAndKatherineTeam (Video Channel)
Facebook – MyOrlandoRealEstateBroker.com
Twitter – Twitter.com/GuyAndKatherine
Google+ TheGuyAndKatherineTeam
Blogger – TheGuyAndKatherineTeam.Blogspot.com
Pinterest – Pinterest.com/GSanchezJr
Web Sites:
GlobalLuxuryBrokers.com
GuyAndKatherineTeam.com
Team Professional Designations
The luxury team holds over 8 professional real estate industry designations as well the Global Luxury Home Designation. They understand that the new era of luxury home sales and the typical desire of luxury home sales in central Florida. They are knowledgeable and skilled in the Luxury Smart Home and Luxury Lakefront Home market and hold these designations to better assist in the marketing of your smart home of lake front home.

"Ask Us About Our Luxury Home Seller Service Garanttee"